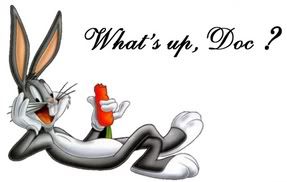 I know, I know... I've been neglecting you. And now I post 80 million posts in one day. What can I say? I've been busy.
Starting next week the city I live in has it's junk days. A garage sale lovers dream, a dumpster divers treasure, a do it yourself person's toolbox. Yup... people toss out good stuff and people can go around and take what they want from the neighbors yard. We won't have our tossing day until May... but boy do we plan to go around and see what we can find!
Lisa has one bridal shower set up for this month and another one next month. Another one, the third and I believe final needs to be set yet, but it's in the works already. Then in June she gets married! Two short months away.
Works getting busy again. Dare I say finally? I know Josh is about to bust a gasket as I say that... but it finally is feeling like work again for me. I have my review next week... hopefully it brings more cash this way.... as I'd really like to start doing some home improvements on the house.
We started looking at paint chips the day we moved in and now I'm to the point where I just want to start painting the wall without caring what color it is! Not to mention we watch way to many do it yourself shows or the ones where the team comes in and helps you finish projects around your house. Where's our team? I need a carpenter, a painter, and someone to give me $1000 after my garage sale!
Oh yeah... my garage sale. I'm still pulling items and putting them aside for the garage sale... do you have anything you want to sell at it? Let me know and if you've got a ton, bring your own table for displaying it please!
Mom, PJM and her kids went to see my oldest sister TJT and her family. I hear it was good fun. Wish I could have gone but it didn't work out for me to go with work and all.
Jerome and I are still searching for a flight for his family reunion in California.... anyone know of cheap nice hotels in the LA area? We need one of those too! Anyone have any suggestions of "must sees" while we are there? Jerome has never been to Cali and I can't remember being there since I was in diapers the last time I was so this will be a "first timer" trip this summer.
Well... I think that brings you up to speed on what I've been up to....... what have you been up to?